willkommen auf unsere website
What does personal training mean?
Personal training or individual training refers to physical and mental fitness training within the scope of personal and individual care of individual people by a trained trainer.
He advises on the creation of a training plan, prepares individual actions tailored to individual needs and provides tips for training-supporting nutrition. Training is usually held in gyms, home or outdoors.
In addition to the individual training there is the 1: 2 care, the so-called partner personal training and training in small groups.
It is easier. It is more efficient. In the long term, it is even cheaper than a gym. And the best part is that it's more fun. Personal training is no longer a luxury. It is a very worthwhile investment.
Surely you also have heard the most different views on what kind of sport you have to choose to lose weight quickly and safely. You probably also heard that exercise was not the right thing at all. But apart from these subjective opinions, what about the actual scientific foundations? As the facts associated with weight loss clearly speak for movement.
Anything that helps increase energy consumption helps with weight loss. According to this motto, everything is better than doing nothing. However, there are certain types of exercise in which the energy consumption is particularly high.
As part of any balanced weight loss diet program, the body always loses muscle tissue as well as fat. The loss of muscle mass per kilogram of weight loss is around a quarter of a kilogram. This also reduces the basal metabolic rate and slows down weight loss. However, additional movement can significantly slow down this process.
There is still no medicine or food that could do this. Only a very specific form of physical training causes your body to draw more and more energy from the fat stores.
Regardless of weight loss, regular exercise alone can lower blood pressure, cholesterol, and blood glucose levels and dramatically reduce the risk of cardiovascular and certain cancers.
Exercise acts as a natural antidepressant and just helps you feel good. You can also use it to alleviate frequent side effects such as restlessness and nervousness during the weight loss phase.
In fact, movement is the factor that most influences whether main can stabilize its once reduced weight in the long run. Anyone who injects movement into their weight-loss program not only has a better consumer success to expect, but in the longer term in particular can keep their weight much better than those who do not move.
This proves that your entry into movement is worthwhile in any case. But it is also about finding the right mix of movements for you, which also guarantees you these benefits and best brings you to the defined goal.
ENDURANCE AND METABOLISM TRAINING
Since you can get rid of the most calories in this type of exercise, the most appropriate form is to support weight loss and exercise fat metabolism.
During endurance training, you can increase your metabolic rate to five to ten times the amount of rest you need, even if you have a weight problem. Among the classic endurance sports such as cycling, fast walking, swimming or the numerous possibilities of a fitness center (walking straps, steppers, bicycle ergometers, etc.) there are none that would have a particular advantage over the others.
Rather, it is the amount of energy burned that determines the extent of success. The American Weight Loss Society suggests trimming at least 30 to 45 minutes per workout for weight loss. So intense that you can take a deep breath, but can barely speak to a training partner.
In order to achieve a significant loss in body weight and body fat, two to three training units per week are minimum, four to six units the optimum.
Individual training
When it comes exclusively to the reduction of body fat, the various forms of gymnastics play a rather subordinate role. However, you can increase your energy sales at least three to four times. Behind-sounding names like Callanetics,
Belly-leg-buttocks or body toning is basically the "good old" gymnastics. Aerobics, on the other hand, consists of a choreographically designed mix that usually includes endurance training and muscle training at the same time.
The influence of gymnastics on the figure lies primarily in an increase in tension and tightening of the slack muscle tissue. Regardless of the change in weight, the figure is "smoothed" and simply firmer again.
Visible successes for shaping the waist, hips and buttocks require appropriate commitment and perseverance. The first visible results are not apparent until after ten weeks at the earliest. The value of gymnastics is also an improvement in posture, and good posture alone makes a figure.
device-assisted muscle training
By training with rubber and thermal bands, free weights or special strength machines, you can maintain and even increase the amount of active muscle mass. Because the muscle mass decides on the extent of your basic metabolism.
The minimal effort for strength training, which also brings something to the figure, requires one set (= 10-15 repetitions) with eight to ten different exercises or stations, carried out twice a week. Professional support is essential, especially in the initial phase.
Of all forms of movement, this type of training is also the cheapest form of training for active prevention of osteoporosis.
The ideal time to get into more movement is always: "Now!".
So the best thing to do is to get over your inner barriers. You can't lose anything - except maybe a few extra pounds. You will soon feel the success on your own body.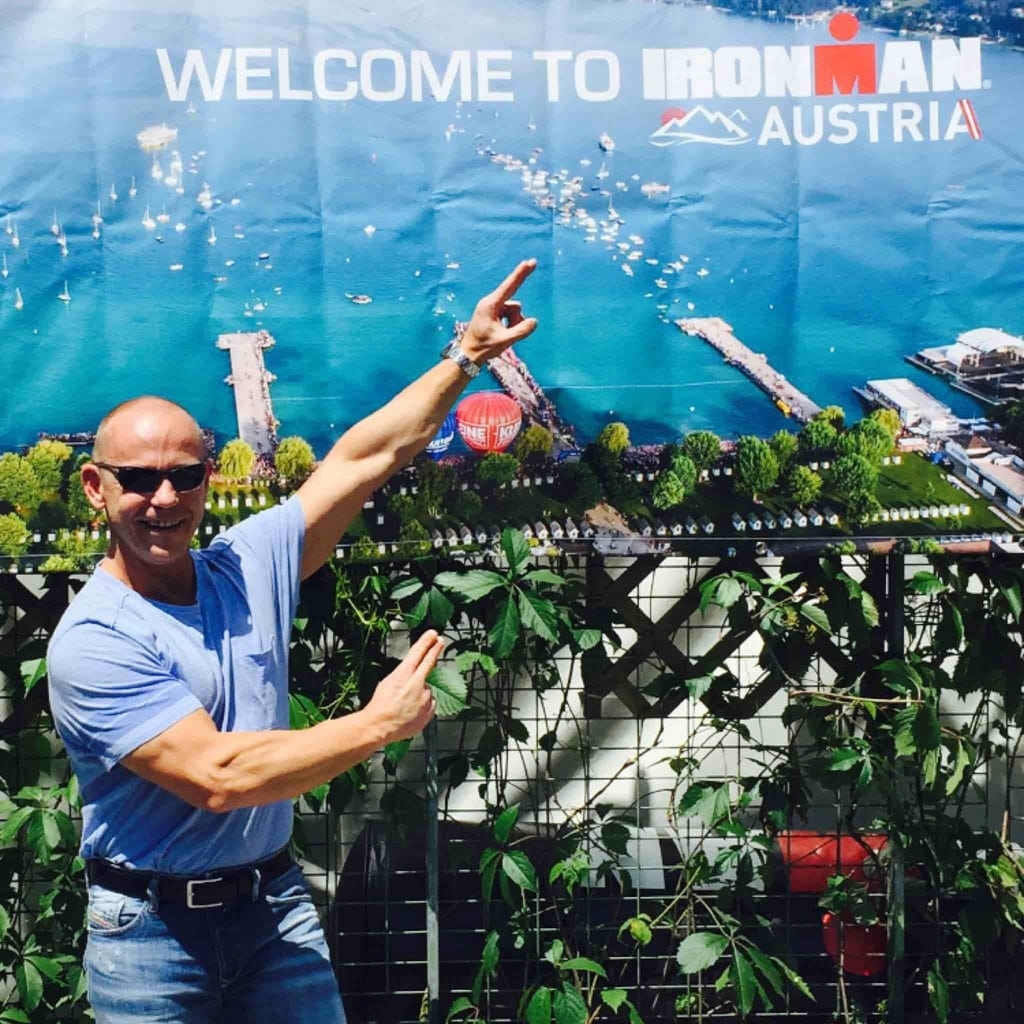 Helmut Klampfer is a sports trainer in the field of fitness and strength training. His many years of experience in creating training and nutrition programs form the basis of successful weight loss. After a precise analysis as part of a detailed initial consultation, the training method is put together specifically for each customer and the daily meal program is also specified in accordance with the individual constitution.
Personal training is extremely important in order to perform all exercises correctly and result-oriented: the number of units and repetitions, the correct dosage and increase in the intensities, the proper handling of various devices in the gym (to avoid health and injury risks), and much more.
Especially people with weight problems can benefit from his coaching, but also those who want to be (again) fit, attractive and healthy or want to build muscle. Through his targeted training program, a weight loss of 0.5 kg to 1 kg per week is achieved.